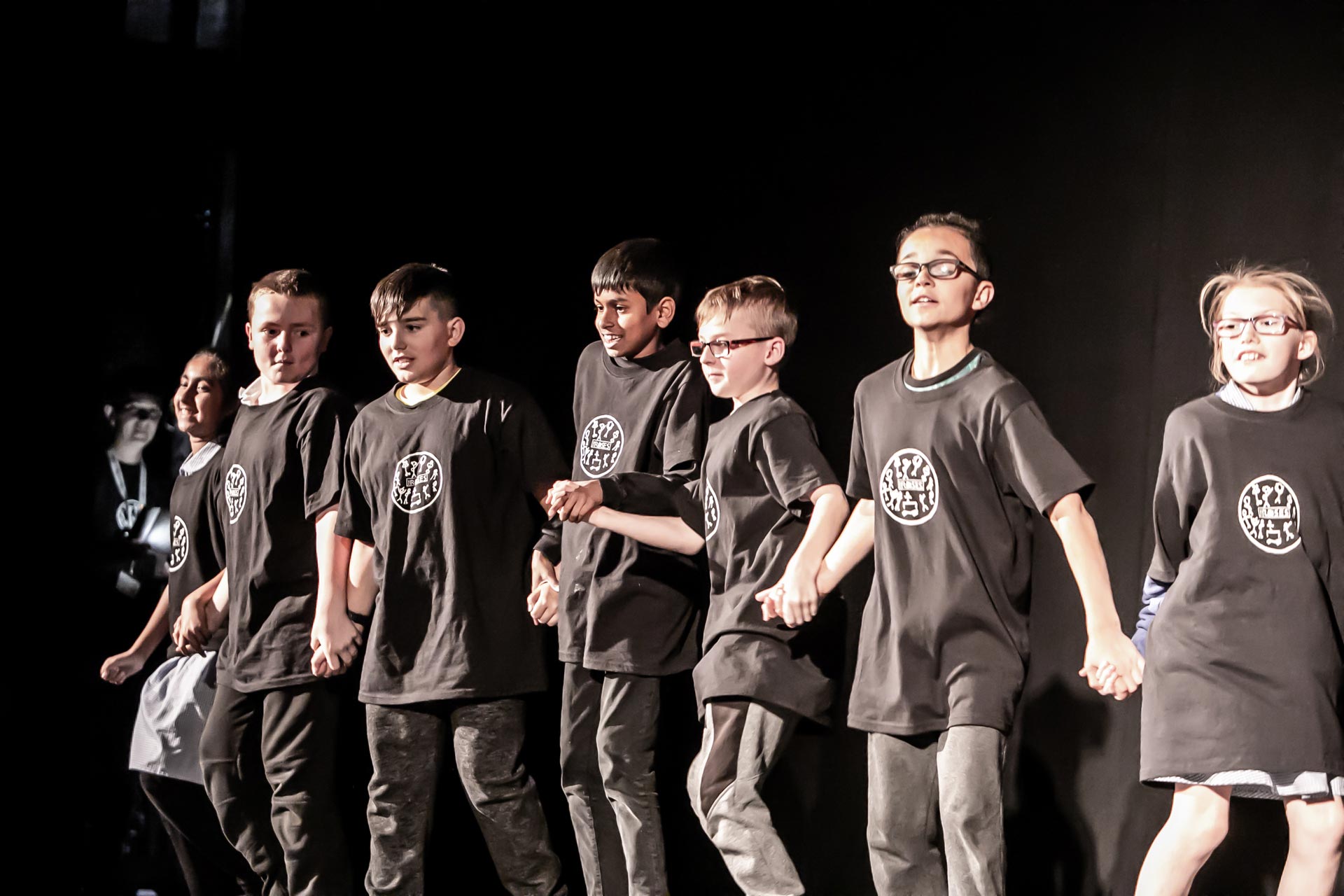 Our Members
Matthew Wolton
Independent Member
Matthew is a partner within the Education Team at Veale Wasbrough Vizards. An education specialist lawyer recognised nationally for his Academies expertise, Matthew has advised academy trusts and school governors through numerous government education schemes since 2008, supporting them to embrace change. His particular speciality is working with multi-academy trusts, helping them grow and improve, and he has a number of high-profile clients throughout the country. He speaks frequently at local and national events and is a regular contributor to the Times Educational Supplement.
Scott Harvey
Member - Resources Committee
Scott had a long and varied main career with the civil service, with a range of jobs including operational management, HR strategy, skills and workforce management, along with programme, project and change management in a number of challenging scenarios.  Scott has a wide range of qualifications from MBA to NLP practitioner.  He is a Chartered Manager, Companion of the Chartered Management Institute, a Fellow of the Institute of Leadership and Management and a Fellow of  the Royal Society for the Arts. Scott is Vice Chair of a large secondary academy and a co-opted member of an FE College Board.
Neil Spurrier
Independent Member
After university, Neil completed a PGCE and taught for a couple of years before embarking on a 32 year IT career. This encompassed many roles over the years,  including a strong emphasis on data and change management.
Neil has for many years coached sport to children; initially this was at a local rugby club, but since retirement in school voluntarily; more recently he has also coached for Hockey Fever on a professional basis.
Neil became a governor at a large local secondary school in 2003 and then in 2006 Chair of the board for 12 years, during which time the school converted to an Academy. Last year Neil stood down as a Trustee there but remains a Corporate Member
Jo Bewley
Independent Member
Jo is an Owner, Deputy Managing Partner and Head of Property Services at BPE Solicitors LLP.
Jo has the day to day management of the largest division in the firm as well as being Training Principle in charge of the training programme of the Trainees with the firm in addition to her wider duties which are firm-wide.
Jo's legal specialisms over and above the standard commercial property work is within the healthcare sector and in particular GP super surgery developments and the finance for such schemes.
Jo works for a number of the firms biggest clients and has been involved in several Gloucestershire based super surgery developments.
Our Trustees
Lyn Dance
CEO, Executive Head Teacher and Member of all SAND AT Boards/Committees
Appointed – 4th July 2019
Lyn Dance has extensive experience of special education over 37 years.  Lyn has been a class teacher, head of department, deputy head and, latterly, the head teacher at The Milestone School for 16 years.  Lyn is Ofsted trained and a School Improvement Partner and new Head teacher mentor for several schools locally and in other Local Authorities.  She has proven experience of supporting schools to improve and has led The Milestone School through 3 consecutive Ofsteds with a grading of outstanding and a successful application to form The Coney Hill and Milestone Teaching School.
Lyn's leadership style encourages innovative working and developing leaders for the future. Lyn is outward looking in her quest for continuous school improvement and is part of several collaborative working groups with both special and mainstream schools including GSP, G15, GASSH and SWALSSs.
David Ellis
Chair - Risk & Audit committee
Appointed – 22nd April 2019
David has worked in the voluntary sector for over 35 years, both overseas and in the UK. This has involved Director level appointments with a number of national charities, including disability charities such as Leonard Cheshire and Guide Dogs for the Blind, during which time he has led a number of large change management projects.
David is currently Chief Executive at National Star, a national charity working with and for young people with complex disabilities. He has been in post since 2010, during which time he has increased the scale of the charity's service delivery from £14million p.a. to £30million p.a. in 2020.
David also has a number of non-executive roles including as a Trustee of the Voluntary Organisations Disability Group, (VODG), the umbrella group for disability charities across the UK.
Antonia Noble
Quality of Education and Audit & Risk committee member
Appointed – 22nd April 2019
Antonia has been a barrister for over 22 years, practising for a number of years in London at criminal bar and undertaking civil litigation and immigration tribunal work before joining the Criminal Cases Review Commission to review suspected miscarriages of justice.
Antonia founded Carter Noble Independent Safeguarding in 2013 is to make expert knowledge and experience more user-friendly and available to everyone. Carter Noble protects organisations and people with support, advice and training including and in particular, data privacy and GDPR.
Chris Haslam
Finance & Resources Committee member
Appointed – 22nd April 2019
Chris is a recently retired chartered surveyor with over 40 years experience encompassing the whole development process on a range of projects. He has also have experience in asset management and making strategic property decisions .Chris was Commercial Property Director of Robert Hitchens Homes for 30 years, directing a wide variety of major projects.
Chris has been instrumental in the design and delivery of the Chamwell Centre at the Milestone School.
Kerry Brimfield
Chair of Trustees
Appointed – 20th October 2020
Kerry has 21 years of experience within education, 10 years in the academy sector.  She has extensive experience in school, academy and multi academy trust business services and educational leadership.  Kerry played a key role in improving educational standards by transforming the monitoring, evaluation, review and collection and use of data to drive forward school improvement. Kerry is a strategist with highly developed skills in coaching, negotiation, change and project management.
Kerry held the role of COO (and interim CEO) of a newly formed MAT where she was responsible for creating and implementing the funding model and all other business aspects of the growing Trust including managing numerous academy conversions. She has worked with and advised local governing bodies on the process of conversion, what should be considered whilst undertaking due diligence and led the TUPE process.
Kerry was the lead SBM Advocate for the National College of School Leadership, was a member of an education practitioners group advising the DfE in the implementation of policy and has delivered key note speeches both nationally and internationally.
David Young
Finance & Resources committee member
Appointed – 20th October 2020
Born and educated in Edinburgh, David attended the Royal Military Academy Sandhurst and spent 8 years as a Commissioned Officer in the Royal Military Police.
He has a Law Degree from Bristol University.
Following a serious leg injury David left the Army and built a career in the Security Industry.
He has over 30 Years Senior Management experience within the G4S Group
Retiring in December 2014 David's final role was as Senior Vice President within G4STechnology, responsible for all technical sales at P & L level in Europe, the Middle East, Africa and Asia Pacific.
David has extensive experience in Strategic planning & implementation, Financial management and budgeting, Organisational development, service & process improvement, Change management and Business restructuring,
David is currently a Parish Councillor for Up Hatherley and Chair of Governors at Lakeside Primary School in Cheltenham.
Robert Pattenden
Quality of Education committee member
Appointed – 12th May 2021
After a musical training at Trinity College of Music, London, Bob trained as a Primary school teacher and was soon bitten by the bug. Following teaching posts in East Sussex, Hampshire and Wiltshire he was a Headteacher and Executive Headteacher for 27 years in a number of schools. In various posts he held responsibility for two Children's Centres and a special unit for pupils within a mainstream school.
Bob has wide experience as a Primary Strategy Consultant Leader and a Consultant Head, supporting schools on a wide range of leadership and management issues. For three years he was a member of Gloucester Diocesan Board of Education. He was also seconded for two years to the National College as Regional Leader, working with schools, Local Authorities and Trusts across the South.
Bob currently works as a School Improvement Adviser, principally for the Oxford Diocesan Schools Trust.
Benjamin Burch
Chair - Finance & Resources committee
Appointed – 12th May 2021
Ben is an Audit Manager who has worked in the accountancy sector for the past 9 years.
He qualified initially as an Accounting Technician with the AAT and soon after gained Chartered status with the ICAEW.
His sizeable and varied audit portfolio includes a number of academies schools and MATs, many of which he has audited and advised since their inception.
Outside of work, Ben enjoys travelling when possible with his fiancée, and keeps busy on the weekends as a keen, albeit amateur, cricketer and golfer.
Our Governance Professional
Kate Shepherd
Governance Professional & Executive Assistant to the Trust
Kate took on her first clerking role in 2012, today she clerks for 9 Cheltenham schools, the Cheltenham Learning Partnership (CLP) and the Gloucestershire Association of Primary Heads (GAPH). Kate's schools are a mix of academies, maintained and special schools.
Since 2016 Kate has been a Regional Clerk Expert for a large national Multi Academy Trust offering clerk support and reviewing best practice. Kate brings a wealth of experience in all clerking and governance matters, as well as being Chair of Governors in a primary school. Kate is an expert on GovernorHub. She sets this system up for schools as well as using it for her schools.
Our Senior Leadership Team
Lyn Dance
CEO & Executive Head Teacher
Lyn Dance has extensive experience of special education over 37 years. Lyn has been a class teacher, head of department, deputy head and, latterly, the head teacher at The Milestone School for 16 years. Lyn is Ofsted trained and a School Improvement Partner and new Head teacher mentor for several schools locally and in other Local Authorities.
Louise Morgan
Finance Director
Louise Morgan MAAT started her Finance career in 2010, as an accounts assistant in the commercial world and progressed to accounts manager before leaving in 2014. During this period of time Louise undertook professional studies with the association of accounting technician's, gaining her full qualification status, which also enables her to hold her own Practice License.
From 2014 to 2018 she was the Finance Manager of Berkhampstead Independent Prep School in Cheltenham, where she developed her knowledge and understanding of school business management. Due to family involvement with special educational needs in 2018 Louise was drawn to an opportunity at The Milestone Special School and became the Finance Officer for the School. Louise was instrumental in developing Financial processes and systems for the development of SAND Academies Trust and,after a short maternity break, Louise returned as Trust Lead Finance Officer. She was subsequently promoted to Trust Accountant in the Summer Term of 2021.
Chris Davies
Operational Director
Chris has almost 40 years of experience working in mainstream and special schools.
Chris is originally from Merthyr Tydfil, South Wales.
He trained at Cardiff College of Education as a Physical Education Teacher and undertook his degree in Special Education at Nottingham University.
Whilst teaching he worked in a variety of local authorities including Lincolnshire and Gloucestershire.
In 1992 Chris took up his first Headship at Penrose School in Bridgwater, Somerset.
In 1995 he moved to Shropshire to open a new special school as part of the authorities reorganisation of its provision.
Under his guidance the school grew from a 120 place provision to a 430 place academy when he left in August 2015.
Whilst working in Somerset and Shropshire, Chris worked with other schools and local authorities on strategy and finance, he also worked with the DfE.
Since retiring from Severndale Academy, Chris has set up his own consultancy working with schools and local authorities.
Chris is a former chair and committee member of The South and West Leaders of Special Schools, an organisation which supports schools mainly in the special sector.
Chris currently works for the SAND Academies Trust and a number of other organisations/schools across the country.
Our Previous Trustees / Members
Russell Bevan
Trustee - resigned 3rd May 2022
Appointed – 29th March 2022
Awaiting information.
Jane Bee
Trustee - resigned 5th April 2022
Jane has worked in Safeguarding and Child Protection for 17 years and was the manager for Safeguarding in Education for Gloucestershire as well as the senior LADO. Prior to this, Jane worked in Special Educational Needs for the Local Authority and has a long history with special schools in the county.
Jane is currently the Director of Jane Bee Safeguarding Ltd, delivering training on all kinds of safeguarding subjects including Safer Recruitment and DSL training. She chairs the South West Safeguarding in Education Group.
Jane is an accredited Social Care Institute for Excellence (SCIE) lead reviewer for Child Safeguarding Practice Reviews (previously Serious Case Reviews), undertaking these across the country. Jane is also an experienced safeguarding auditor, carrying out various audits for schools, charities, health trusts and religious groups.
Wendy Gray
Trustee - resigned October 2021
Wendy has recently joined the Trust bringing with her a wealth of experience as a business consultant across a range of industry and business fields from property development, project management, motor industry, manufacturing, sales training and management and latterly owner of a successful estate agency.  Her strong work ethic, enthusiasm and positivity has been her most valuable tool in her business life, and was clearly demonstrated when in her last corporate role, she took a failing estate agency region to top position within one of the largest estate agency groups in the UK.
In 2009 Wendy decided to put her strong business attributes to good use by purchasing the liquidated assets of a failed business and turned it around within 12 months and is now proud of its achievement to have secured industry awards and operate in profit year on year with a high market share and excellent reputation for professionalism.  The business is now family owned with both her sons involved.
In the past Wendy has been a volunteer at Milestone School with Young Enterprise and is delighted that she can once again offer some support and time to this sector of education which is very close to her heart.
When time allows and the weather is fairer, Wendy can be found on the golf course or at the local park with her adorable grand-daughter.
Richard Levinge
Trustee - resigned June 2020
Chair of Governors at The Milestone School  (2014 – April 2019). Last inspection 2017 Outstanding. Richard has stepped down from the Milestone School on establishment of SAND Academy Trust. Director and Founder of Ease Training – Governance consultancy and training. Previously Chair of Charity – Cruse (Gloucestershire) 2008 -2013 and currently Chair of Advisory Board at Independent Special School.
Janine Smith
Trustee - resigned May 2020
Assistant Head teacher – Milestone School (phase lead secondary)  (Retired July 2018) Extensive knowledge of SEND, parent partnerships and multi-agency collaboration.
Developed 'Preparing for Adulthood' reviews to ensure young people and their families participate as fully as possible and are provided with support necessary to enable participation in Post 16 decisions. Both Post 16 transition work and curriculum development, including external accreditation, has supported Milestone school achieve 0% NEET (Not in Education, Employment, Training) in their annual destination data, which was praised by OFSTED in their last three inspections.
Martin Hughes
Trustee - resigned February 2021
Chief Executive of Lilian Faithfull Care, a leading Charity in the Care Home sector, with a thorough understanding of strategic planning, developing, fundraising programmes and bringing in new sources of income, charity accounting and liaising with Public and Government funding sources.  Driven-up care standards in the Group to good in all homes in all areas.  Caring for 300 residents and looking after 450 members of staff. Previously Director of Finance and an Accountant by profession.
Experience of managing the financial and legal due diligence of acquiring another Charity.
Janice Banks
Independent Member - resigned March 2021
Janice is Chief Executive of GRCC (Gloucestershire Rural Community Council) a charity that supports community action in Gloucestershire.  She has 10 years' experience working as an independent consultant providing CEO services and transformational change in the charitable sector.
She has previously worked as an Investment Manager in the City, Senior Executive positions at Nationwide Building Society (Communications, Compliance, HR, Member Service, Retail and Secretariat), and as Group Resources Director at Sovereign Housing Group, one of the largest housing associations in the UK.
Janice is also a Non-Executive Director of Cirencester Friendly Society.